Get To Know Randy Gonce
Military Veteran - Community Member - Educator - Environmentalist - Sustainable Development Advocate - Pro Labor - Coach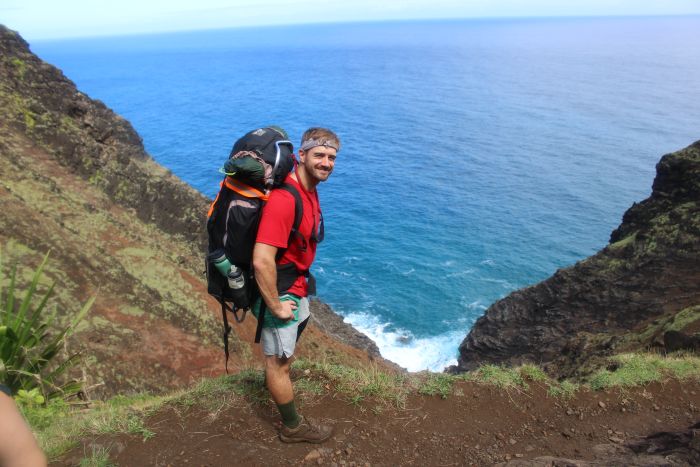 I am the son of a single mother, a product of a working class family, and a fighter for justice and equality. I owe my upbringing to my mother and sister who helped shape me into a person who always acts with compassion and empathy. After graduating high school, I answered my nation's call for service and joined the US Air Force. After six years of honorable service and multiple deployments overseas in support of the Iraq and Afghanistan wars, I decided to use my GI BILL to go to college and earn my degree.
In 2015, I graduated from Hawaii Pacific University (HPU) with my Bachelor's Degree in Applied Linguistics in Teaching English to Speakers of other Languages, while working full time as a heating, ventilation, and air conditioning technician. Wanting to continue my path of education, I immediately enrolled in the master's degree program at HPU studying Global Leadership in Sustainable Development. It was during my time at HPU that I met a professor named Matthew LoPresti. I had written a research paper for his class on the shocking levels of income inequality in our country and around the world. Professor LoPresti was impressed with my paper and performance in his course and offered me a job working for him in his other capacity as a State Representative in the Hawaiʻi State Legislature. Excited to make a difference and serve again, I took the job and dove in head first. Working at the legislature for the last three years has shaped me into a stronger and wiser advocate for the people of Hawaiʻi. It has equipped me with the knowledge and tools necessary to help fix a broken system that oftentimes works against the people. It has been an eye opening experience and I could not sit on the sidelines any longer.
I have dedicated myself to working hard to increase working family wages, protecting our precious ecosystems, achieving affordable healthcare, addressing the affordable housing crisis, and providing teachers with the salaries and resources they deserve. I am at my best when I am able to serve others, and I hope to do so for everyone in our community and across the islands. We have so much to be proud of in Hawaiʻi, but there's a lot of work to do to ensure that each individual has the representation they deserve. A vote for our campaign is a vote for effective leadership and for positive change.
In my free time I love to work outside on farms, in the loʻi, and maintaining my own garden. This practice has truly transformed my life after I left the military and I look forward to each time I get to put my hands in the soil. I am also an avid hockey player, playing for Team Hawaiʻi traveling around the nation and the world as an ambassador of the sport and Aloha. When not doing either of these activities, I enjoy spend time with my poi dog Tara at the park or the beach.